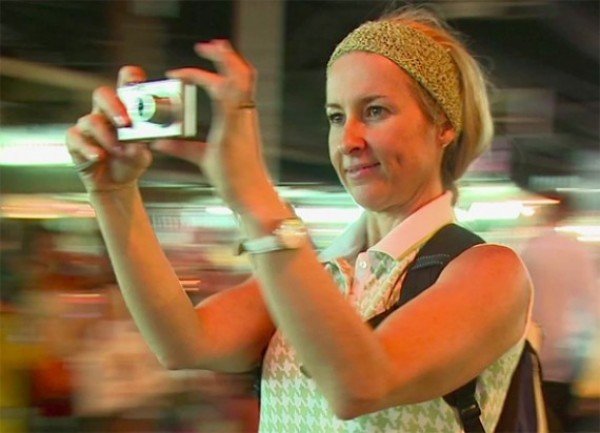 After shooting still images for many years for Getty Images I slowly got involved in shooting footage for this company. I had already been doing some film from time to time but not as an integrated part of being a freelance photographer. I've always enjoyed a challenge and the briefs were very interesting, starting with a young backpacker couple in Bangkok. We made a short edit you can view below to show some of the material and followed this up with another production around people who enjoy travelling at an older age. The forever young's. We cast two woman and went to several locations around Bangkok to film the required material and you'll find another edit showing the results of footage we created. Later we continued with other subjects and we slowly became more adventurous with larger groups of people in office buildings, shooting business scenarios. Most of my involvement here is organising and setting up the shoot and directing while on location. The pre-production can often take up to three weeks for a two day shooting schedule involving a casting, location searches and styling. Most of the time I collaborate with other people and especially a gentleman named Rob van Gelder who is a fabulous steadicam operator for these projects: steadirob@gmail.com
I also work with Mark Turner, creative director in the UK for Symphonie, and together we develop the ideas for any of the productions we work on for Getty Footage.
The behind the scenes video shows us at work and is mixed with some of the real footage.
My thanks to all involved!
Behind the Scenes
Backpackers
Two Ladies in Bangkok
Office