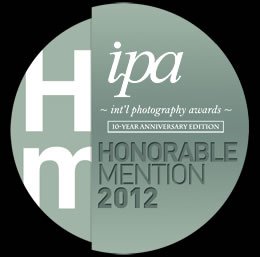 Adri Berger was awarded in the International Photography Awards Competition. International Photography Awards (IPA) has announced the winners of 2012's competition.
Adri Berger was Awarded: Honorable Mention in Moving Images – Moving Images category for the winning entry "Portrait of an Abbot." 
Creative direction by Paul Bloxham

Over the last few months we have been working on a film incorporating interviews with local people to create a 'window' on Luang Prabang in Laos from a different perspective. Many visitors see the traditional arts and culture of Luang Prabang when they buy souvenirs, go to a show or visit museums. However they don't often get to see how these traditions are kept alive by the people who work as local artisans and in small village industries. This film goes behind the scenes and depicts a vital part of life in Luang Prabang. We created simple 'moving' portraits of the people who are the heartbeat of this small heritage town in SE Asia. 'Portrait of an Abbot' is part of the longer 20 minute film but is here presented as a stand alone vignette and shows the Abbot of Wat Xieng Thong at work.
Direction and Photography by Adri Berger
Creative direction by Paul Bloxham
To read more about how the drawings were done, click here.
Additional steadicam work by Rob van Gelder
Music by Michael Bishop
Offline editor: KA Xiong
Online editor: Adri Berger